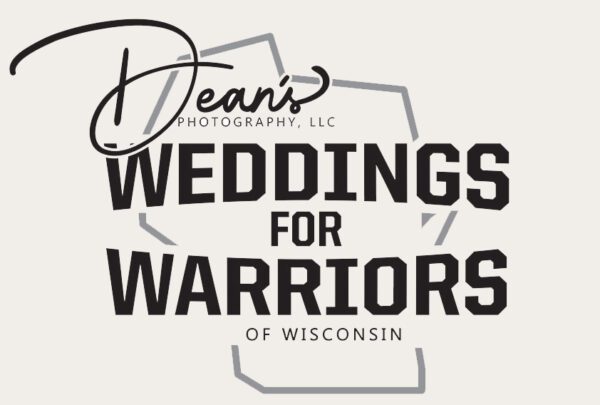 When COVID-19 started shutting down the whole world, most of us did too; but our nursing friends and family still braved the unknown to care for all of our loved ones.  I wanted to give back to those who were selflessly putting themselves in harms way.  In 2020 we gifted three Wedding Collections to three absolutely-deserving brides.
Then 2021 crept up on us and I wanted to give back again, so we updated For The Love of Our Heroes to Weddings for Warriors.  This time I called upon Wisconsin's First Responders and gifted two Wedding Collections to two of our finest.
What does 2022 have in store for Weddings for Warriors by Dean's Photo?  It isn't finalized, but I am toying with the idea of Military Couples and possibly a runoff against the branches.
Follow us on Facebook and Instagram to learn more!